Workshops in Mind-Body Medicine, Self-Care, Compassion Fatigue, and Resilience Training.

Call us or email us to find out more information and receive a copy with a description of each workshop. These workshops have been presented since 2013 and have been highly successful for assisting individuals, companies and agencies. Workshop locations are recommended to take place in places surrounded by nature which have included local places such as Broadford Park and Deep Creek Lake. Workshops are experiential and include mini-talks, experiential and group activities. Skills learned may include everyday self-care skills to decrease stress and increase quality of life, mind-body medicine skills such as biofeedback, visualization, relaxation, mindfulness, meditation, and taking care of your mental and emotional needs. The workshops will allow you to learn the tools to increase your overall feelings of well-being, increase resilience, decrease burn-out and change your life in the alignment with your hopes and dreams....



TRAINING COMMENTS...

"The training on Resilience was thought-provoking, engaging, and just a fun day. We came away from the day with new techniques to use in our daily lives and with the people we serve. Melisa is a fantastic presenter who was able to keep us entertained. The activities throughout the day were well thought out and emphasized new tools to use in everyday life. It is rare to find a presenter who is able to fully engage the entire room where each and every person participates, but Melisa did it."
Jennifer Glotfelty, LBSW, Chair Social Work Caucus



I wanted to take a minute to thank you again. I have heard rave reviews on your presentation! I am thoroughly pleased with the day and the interaction with the entire group. I will be definitely be singing your praises when I am asked who to get for presentations to staff! AMAZING day! Jen



Powered by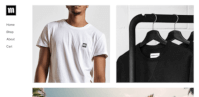 Create your own unique website with customizable templates.